You are not alone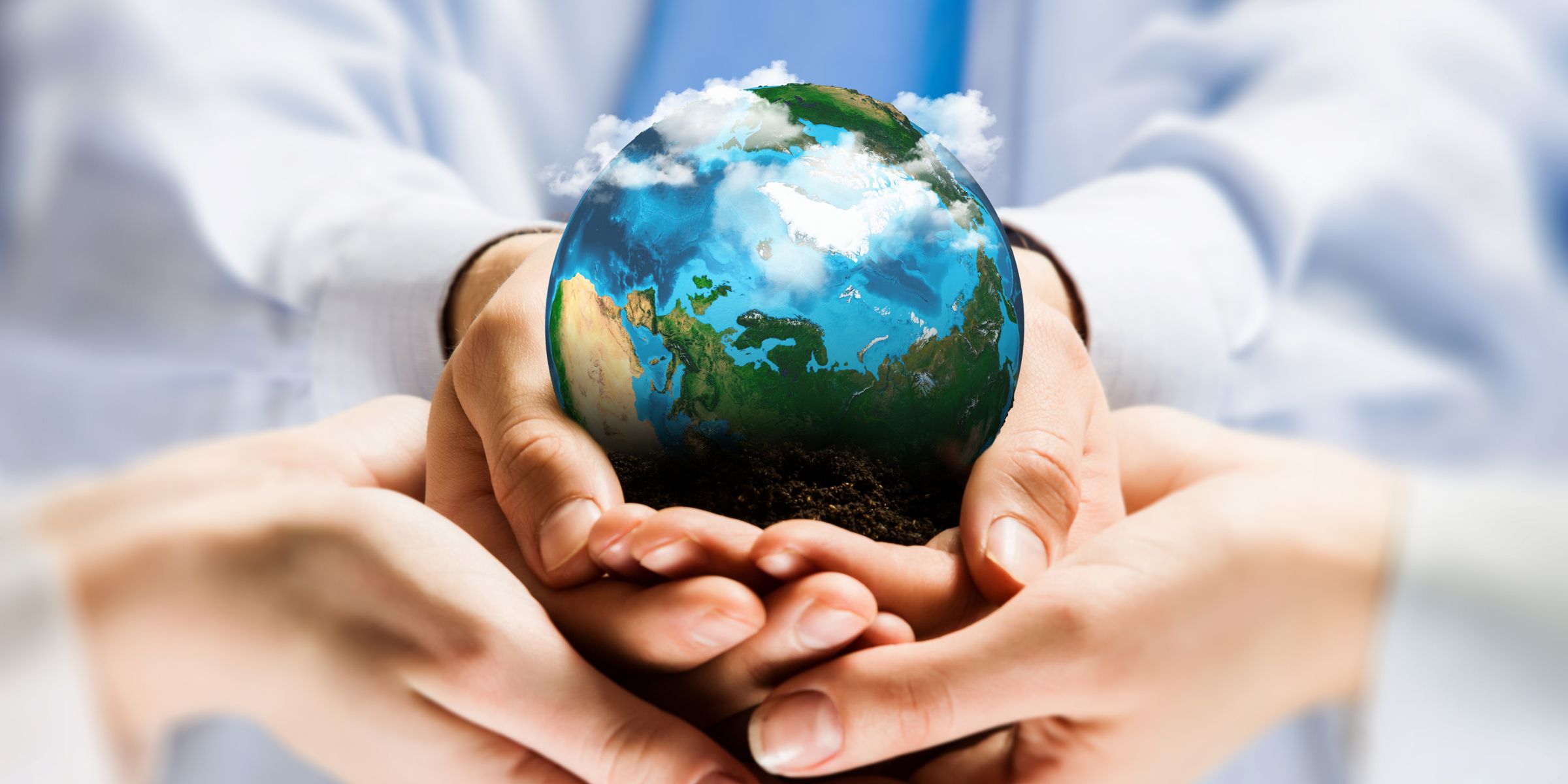 ---
We bring together people like you, who have awakened to a feeling that there is a better, more loving world available beyond what we see and experience today. We who have this feeling are still few, and need to connect, share support, inspiration, practical experience, and challenges with each other. Only together can we unleash our unlimited true selves, do what we came here to do and build the bridge to New Earth and, in the words of Brooke Medicine Eagle, to "The Golden Age".
Welcome home.
---
"We have the opportunity to build a Rainbow Bridge into the Golden Age. But to do this, we must do it together with all the colors of the Rainbow, with all the peoples, all the beings of the World. We who are alive on Earth today are the Rainbow Warriors who face the challenges of building this bridge."
---
This is a place where you can be you and be celebrated for it
Don't stay where you are tolerated, go where you are celebrated.
We created this community to be a sacred space, free from judging, criticism, or trolls. You are welcome as you are and to show your true, authentic self in a safe environment.
You can share those strange ideas, thoughts and experiences you might be afraid to share with those who do not understand and ask those big questions you don't dare to ask afraid of being seen as weird.
Here you can symbolically transmute from the reality of the caterpillar into the wonderful butterfly you are, and take flight.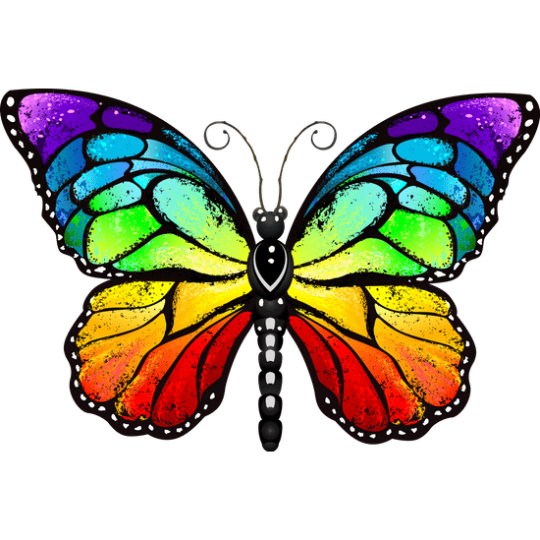 "The most extraordinary people in the world today don't have a career. They have a mission."
Sleeping Suns Awakening
---
In the video below, our founder tells you something about yourself and the reason you might be on Earth at this time.
You may resonate with it or not, both views are equally perfect in the grand unfolding.
---
---
"Many years ago I had a vision of 'Sleeping Suns of Love' awakening all over Earth, and I was told that part of my mission here on Earth right now is to do my best to support this great awakening. This community is an important part of fulfilling that mission."
Feed of Love
---
One of the marvelous things about community is that it enables us to welcome and help people in a way we couldn't as individuals. When we pool our strength and share the work and responsibility, we can welcome many people, even those in deep distress, and perhaps help them find self-confidence and inner healing
---
The "Feed of Love" is always available for you in this community.
We call it "feed of love" because we feel it is very different from the - many times unsocial and unsettling - feed you may find on regular social media. All the postings and comments are done by loving, supportive persons that are here because they want to be part of something we create together. There are no trolls, no criticism, no strange algorithms or censorship that distort and control what you share.
You can share you own journey, ask for advice, get support, give support, cheer other member's posts and simply be celebrated for who and what you are.
In order for you to easily follow what interests you the most the posts are organized in topics with hashtags. If you lack a topic, you can make your own hashtags to start conversations with other members.
PLEASE NOTE
We do expect your contribution to be respectful, loving and supportive. In this community we focus on what we want to create, on what world we want to live in, and we share mostly our own personal experiences, visions, ideas and challenges. If you have a desire to share posts or links - true or not - about all that is "wrong" with the world - be it 5G, chemtrails, conspiracy theories, prepping for doomsday etc - this community is not for you. What we focus on grows, and fear is always fear, adding to that vibration.
We don't need more fear in the world, or the use of force to fight against something.
What the world needs is for us to use Power, increase the vibration of love beyond right and wrong, and create something.
It's not about a resistance against something.
It's not about revolution.
It's about evolution.
---
---
"Every dream begins with a dreamer. Always remember, you have within you the strength, the patience, and the passion to reach for the stars to change the world."
Camps
---
"It is not more bigness that should be our goal. We must attempt, rather, to bring people back to the warmth of community, to the worth of individual effort and responsibility, and of individuals working together as a community, to better their lives and their children's future."
---
Camps are small communities within the community. To keep the power, safety and comfort of smaller groups even when the community grows, we created camps.
The gateway to your unlimited access to Camps is activated when you chose to become a member of level 2 - Solar System. To make it easy for you to check them out, you are automatically joined to all camps. You can simply leave the ones that don't interest you at this time, and should the interest arise, you can join again.
Please note
Access to the camps "For Women Only" and "For men Only" are by invitation only, as they are secret. You will get an invitation to the relevant camp once you are a member beyond the two week test period. If you feel you do not want to label yourself with either "Man" or "Woman" you are free to form your own space - or ask us for help to do so - that feels right for you.
You have a say in which camps to create, as they are naturally formed depending on needs and wishes of the community.
---
Online Courses
---
"You can learn something from everybody, but not everything from somebody."
---
Our basic tenet is that you already have everything inside yourself. You are your own Guru. No one can actually teach you anything that you don't already know. Even so, there is value in being reminded sometimes and that is why we also offer courses in this community.
The courses are available for free when you choose to become a member of Level 3 - Inner Core, and are available to buy for members of other levels.
Our vision is to add courses now and then and also that members will share their knowledge and teachings through courses in this community.
---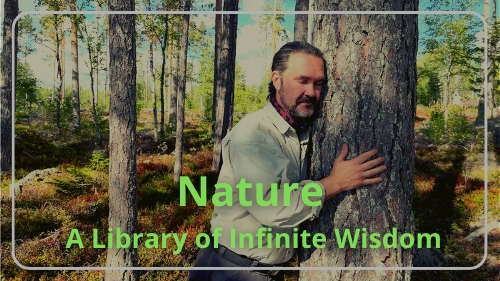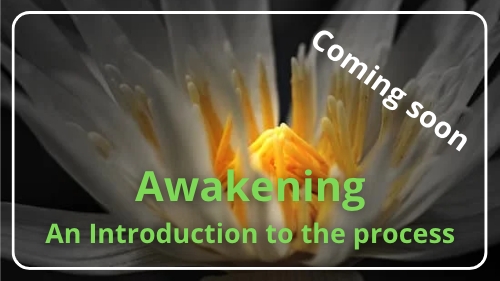 Quests & Challenges
---
Whatever we do, when we do it together with people on the same vibe - even if we are only two people - it is more fun, more powerful and more effective. Through harmonic resonance we create and gain access to something we cannot do alone.
Because of this, now and then we invite you to take part in what we call quests or challenges. They usually run for a number of days, and to make participation independent of your location, we meet online every day via Zoom to support each other and share our experiences.
Quests and challenges are available unlimited for free in our membership level 3 - Inner Core - and members on other membership plans can choose to join the ones they like by purchasing access to the quests /challenges they want to be part in.
Below are two very powerful quests we aim to do now and then.
---
---
22 Days Beyond Good and Bad
---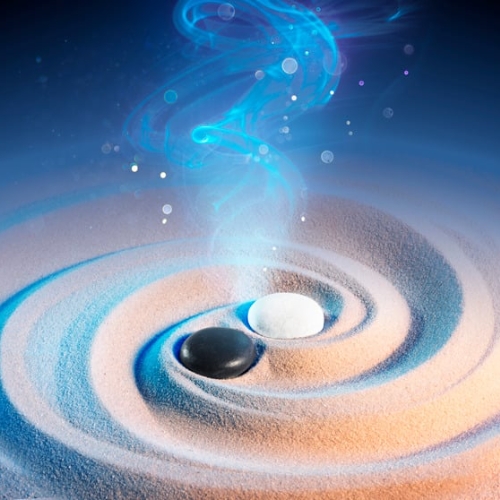 Connecting Members
---
"If you can fulfill your dreams on your own, they are too small."
---
---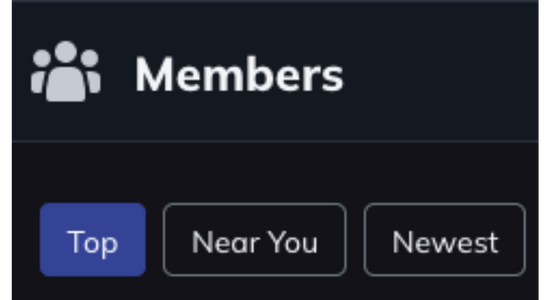 One of the purposes of this community is to help you meet like-hearted people in your own town/area. Enable real life connections.
An online community is great as it's always there for you. It's always open, easy to access whenever you want, and it doesn't matter where you are. You can get support, discuss the journey and connect in an instant.
Online connections can't replace the magic in meeting people in the flesh though. Hugging someone, to be hugged by someone, to be in the energy of a group of like hearted is something we humans need.
Creating real life connections is therefore something we want to make as easy as possible in this community. As a member, you can easily connect with other members, see if they are interested in the same as you are, send them direct messages, tag them in your posts and - a really cool feature - quickly see which members are close to you if you want to arrange a gathering and meet up for real!
Welcome Checklist
To help you navigate the Community, and make the best of it from start, there is a welcome checklist waiting for you when you sign up. Every item on the list will take you to the appropriate place in the community.
If you have any other questions, you can always ask other members for assistance of-course!
We are here to help you and want you to feel a warm embrace of welcome from the moment you join us.
---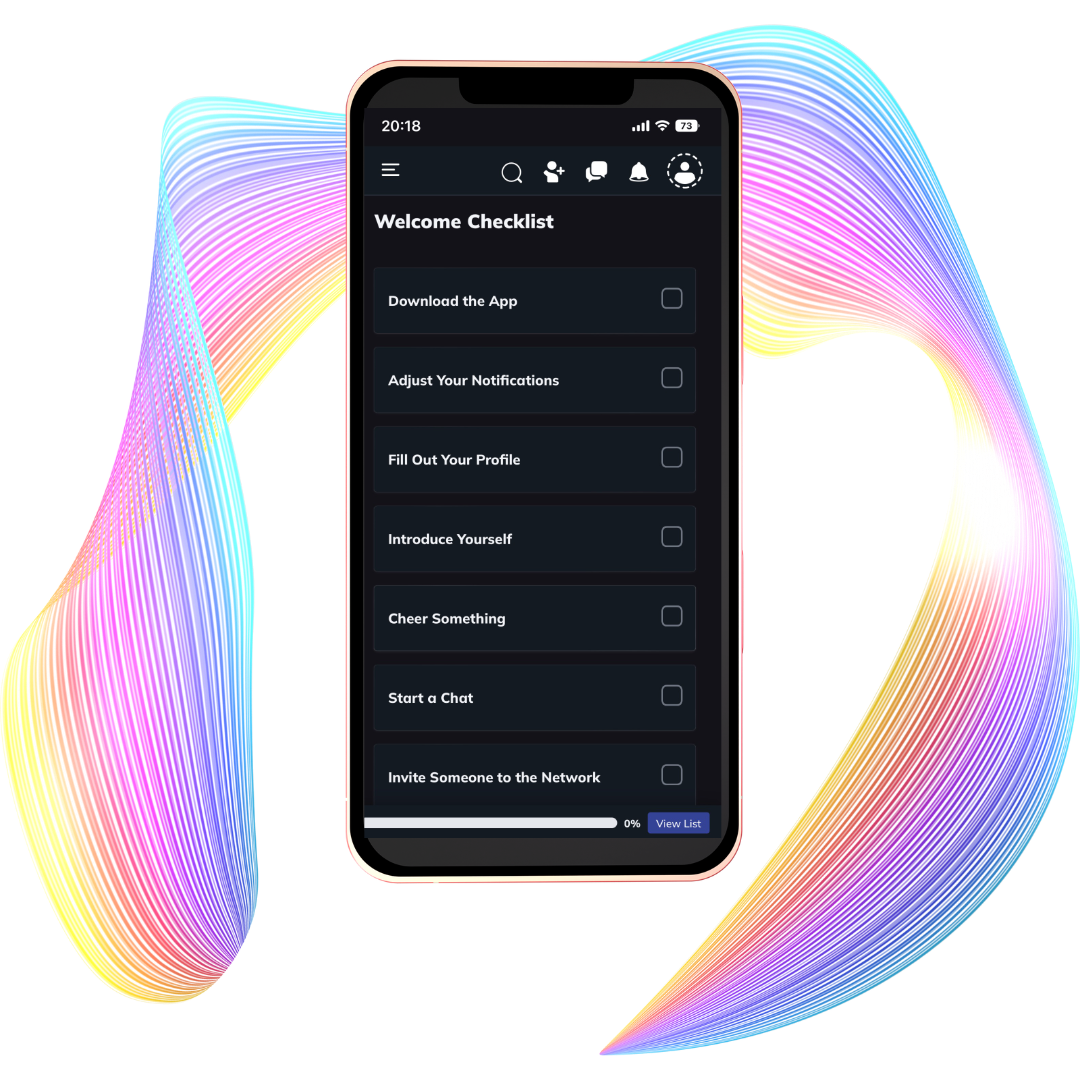 The Journey of Awakening
---
---
If you watched the video at the top, you now know that The Journey of Awakening is a natural process
It is, however, many times very lonely, frustrating, and painful when you are activated/awakened, especially when living in modern society.
The life you have been living and building for many years may suddenly seem meaningless and even crumble around you.
You are literally entering another vibration/reality. Disconnection from friends and family, confusion, being lost, frustration, and truly feeling like an Alien. A feeling of going crazy or losing your mind. Usually, no one to talk to or relate to that understands.
"Burnout" is many times a term used to explain what is actually an awakening. Paradoxically, the term is actually quite fitting, as one might see the process as a Fire of Truth awakening inside you - an inner Sun awakening - burning its way out. Clearing away that which no longer serves you. Please remember, that the shells and layers had their purpose, just like the husk of a seed or the chrysalis of a butterfly. Protecting you, allowing for your transmutation, until the time was right for you to break free.
The process is indeed a natural one, and follows certain steps. Even if it many times may feel like a curse, it's a marvelous gift not all are given in this lifetime.
---
"I felt in this new adventure I was rousing to life again. I was a butterfly, newly emerged from the chrysalis, damp winged and trembling with expectation."
What about the name of the community?
---
Love is not only an emotion, it is the very foundation and driving force of Creation, the building block of the "Rainbow Bridge" and the key to evolution for Humanity.
Based upon this notion, the name "The Awakening Love Tribe" carries several meanings:
- We are a tribe of love awakening together.
- We are a tribe of love helping others awaken.
- We are a tribe of the love awakening on Earth.
---
"A loving heart is the beginning of all knowledge."
Weekly Live Q&A on YouTube
---
Do you have questions?
Even if most of the An-Dei messages are published only in this community, our founder has a weekly live Q&A on YouTube - every Wednesday at 7 PM CET - where you may get answers to your questions from the interdimensional intergalactic people of An-Dei. If you can't attend, every livestream is recorded so you can watch whenever you want.
Please note: Sometimes the livestream is in Swedish.
What would you like to ask?
Words about our Community
---
"The community has lifted my life to unimaginable levels! I am forever grateful! This Tribe is amazing and has become a very important place I can go to and feel so supported and loved on my journey of awakening. I feel very safe in this space, so I know I can share anything."

Katharina Lindahl Gray
"The Awakening Love Tribe is like a social media platform for consciousness and awakening. It is supportive and inspiring in the process of transformation that so many of us are going trough together with the world itself. I am so thankful to be a part of this tribe and to be able to take part of it's content and wisdom in the way that suits me."

Linnéa Zedigh
---
"This LoveTribe feels to me like a Warm Embrace and Heart-centered Homecoming (for Human Aliens on Earth). A safe place for Expansive Awakening! It gives me an Uplifting Remembrance of Tickeling Truths and the interactions make me more aligned with My True Expressions! I feel understood and validated. Not weird or "too" anything. Finally!"

Kristina Cina Fia Hallberg
---
"The most Loving, sincere, and beautiful community that I know of."

Uffe Frisell
"I am grateful for this community, because I get the possibility to share my thoughts and questions and discuss them with other like minded good hearted and loving people."

Lena Högström
---
"I feel that The Awakening Love Tribe is a community where I as a member can feel safe, respected, and seen for who I am. I also like that what is discussed in the different camps is not censored. You are allowed to be open with the opinions, thoughts, and feelings you carry—a place to build a new kind of love, friendship, and community. It is gold."

Leiya Christersdotter
---
"Being met by like-minded and feeling safe enough to expose myself entirely, is something I miss in regular social media."

Leo Havsdroppe
---
"A beautiful platform with an open-minded atmosphere, open minds, and honest hearts."

Susanne Saikoff
---
---
Which level attracts you the most?
---
To make it easier to join our community, we have chosen to create three different types of membership we call levels.
Some are happy to hang out in the Outer Rim and the Feed of Love, some want more and join Solar System, while others want it all
and choose to be a member of the Inner Core.
There is a free testing period of two weeks on all levels.
You can without any cost or risk join and feel the vibe before you choose to become a regular member.
Within these two weeks you can simply cancel your membership.
No charge. No questions asked.
---
Level 2
Solar System
€30


Test 2 Weeks for Free
Then Per Month
Feed of Love
Unlimited Access
to All Camps
Online Monthly
Vibe Tribe Gatherings
Real life
gatherings
Level 3
Inner Core
€50



Test 2 Weeks for Free
Then Per Month
Feed of Love
Unlimited Access
to All Camps
Online Monthly
Vibe Tribe Gatherings
Real life
gatherings
Free Access to
Online Courses
Free Access to
Quests & Challenges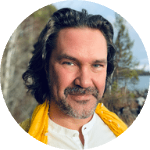 Questions before joining? Feel free to ask!
Remember:
You are the one You. There has never been anyone quite like you, and there never will be.
You are a once in a creation manifestation of love. The world needs you to be yourself and fill the place that is yours, and only yours.
If you do not fill your place, that place will be empty, and creation will miss you there.
All the best to you and your loved ones! With Love!
Sven-Alex Trygg - An-Dei, MSc, MAS
/Founder
an-dei@awakeninglovetribe.org